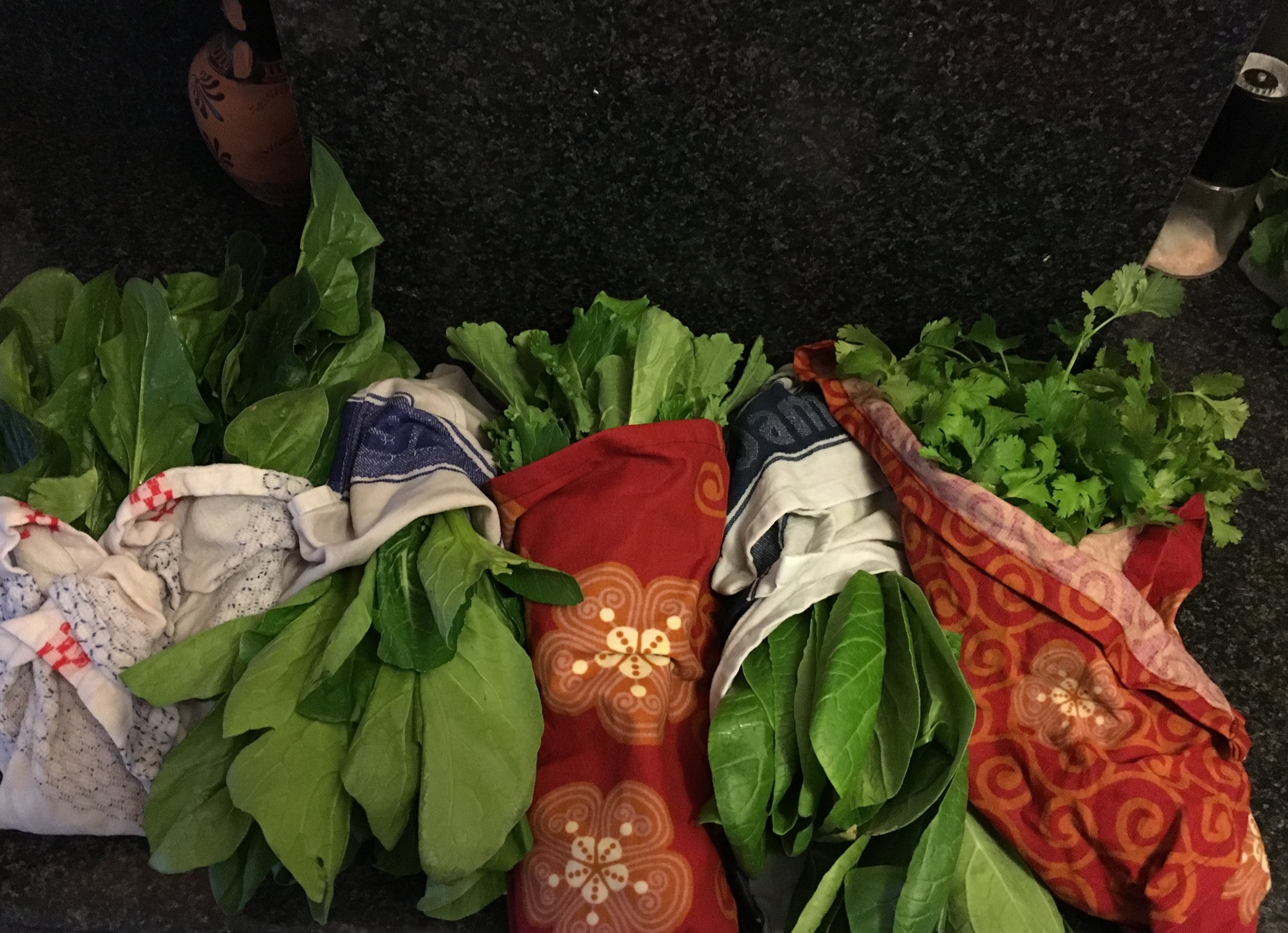 Beeswax Wrap - Medium
The perfect substitute for plastic wrap - kind to the environment, zero-plastic, reusable and food safe!
The large wrap is approximately 40cmx40cm square - large enough to cover most bowls, or two wrap your lunch in!
All our wraps are made using fabric offcuts - either samples from vendors, or remnant materials specially sourced.
We also use natural dyes, organic jojoba oil, food-grade beeswax and pine resin. Our beeswax, and the materials used to make the wraps, are sourced from within Spain.
10% from the sale of each beeswax wraps goes towards honeybee conservation projects in urban areas.
Care
Wash it with cold water, and mild soap

Hang to dry

Every month, pasteurise your wrap by laying it flat in an oven at 100C for two minutes

Never use with hot food - the wax will melt!

Use your natural body heat (wink wink) to gently mould the wrap around any food you're wrapping

Do not keep near anything warm or hot! Wraps are flammable!

Store folded, in a cool and dry place. Right next to your jar of olives is great.
Please note that fabrics will vary. If there's a specific colour you would like, drop me a note at checkout and I will do my best! Otherwise your fabric selection will be totally random :)
Beeswax wraps are the sustainable, zero-waste alternatives to plastic food storage. Use it to transport sandwiches and snacks, cover dough while it's proving, keep fruit and vegetables fresh for longer. These wraps keep your food fresh for four times as long as plastic wrap! Besides which, they last for at least a year if properly cared for, and can be composted when you're done with them.
Use in any situation you would normally use plastic wrap!