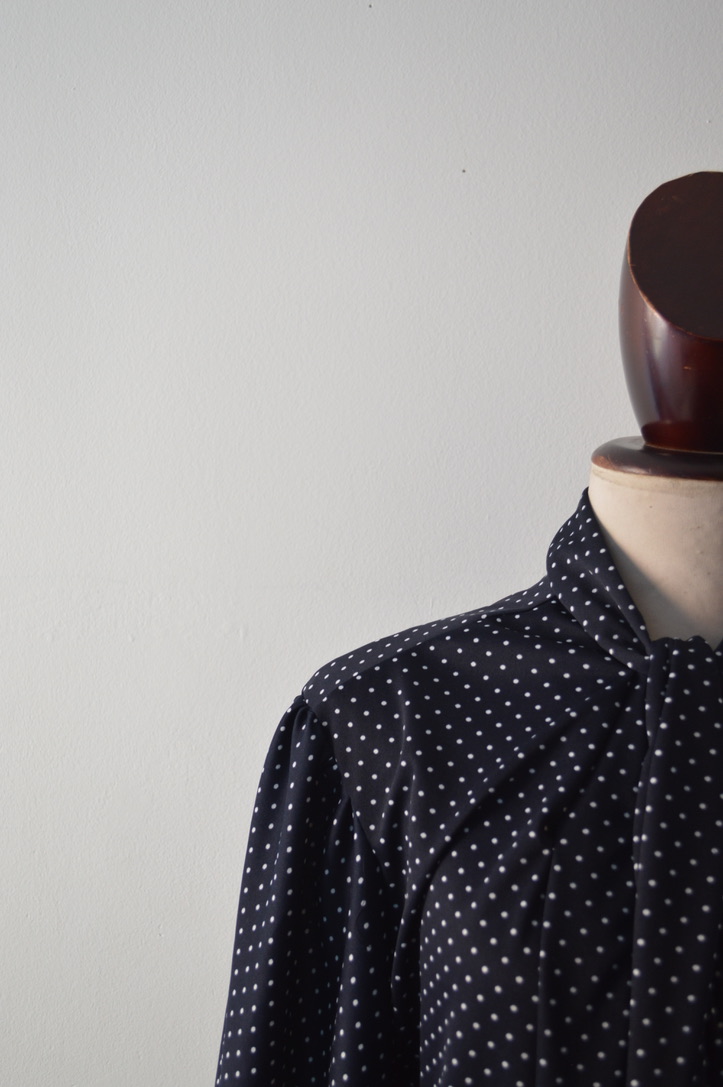 Siegle
Siegle is a loose-fitting blouse, with a keyhole front, tie collar and full-length sleeves.
It's great for everyday wear or for work, with its relaxed drape. The keyhole is quite large, so you can either cover it up by knotting the tie into a bow, or layer underneath with a t-shirt.
Siegle has:
a collar extending into tie ends

flared sleeves at bracelet-length

a loose fit perfect for layering
Fabric
Siegle is available in any of my polka dot cotton fabrics. Check out the galleries below, and send me the name of the fabric you like during checkout.
Each fabric is exclusive to you and your piece, as well as being bespoke to your measurements - so every piece of clothing is completely unique.
Click each image to read their individual stories - where they're from, their sustainability stories, and the ethics behind their production.
Styling Tip
Pair Siegle with plain jeans or trousers, or monochrome accessories to highlight the fabric of your top. Or pick a contrasting colour and layer up!
You can also do a French tuck for a chic fit, and layer it with a second skin top or t-shirt underneath in colder weather.
How to Order
Choose between a piece made to your general size or in your exact measurements. Check out our inclusive and body-positive size charts here.

Choose your fabric. Click on the textile photos below to learn more!
If you can't decide or need some help, just let me know. If you have a favourite colour, this can help me narrow down a selection for your piece.
Please allow up to two weeks to complete your Siegle top, plus delivery. I'll keep you updated throughout the process, of course.
Who made it? Who designed it?
Everything at Syra Brownlock is made and designed by me - from the sketches to the pattern to the outfit in your hands.
Everything is made to order to ensure minimal waste, and is made according to your style and size.
I use only ethically-sourced fabrics, and even materials like buttons and zips. Everything is sustainable, fairly traded, handmade, spun or dyed, or environmentally-friendly. Along with your creation you'll also receive a card with details of everything that's gone into it, so you know your purchase supports your values.
About Siegle
This blouse top is named after the ethical fashion activist and journalist Lucy Siegle, whose incredible books and regular column has done so much to draw public attention to the environmental and social impact of fashion. You can read her work for 'The Guardian' here and I highly recommend her books too - 'To Die For' is a fantastic start!